Just in time for the holidays, it's the Argonautica Press 2019 Bundle of DOOM!!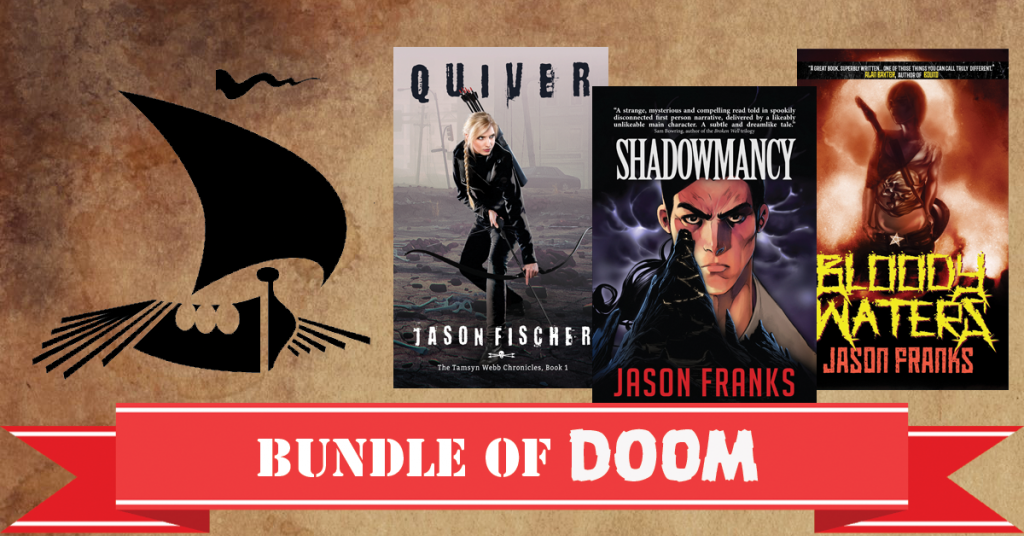 (Yes, we are going to add an exclamation mark every time we type DOOM!!!).
A bundle of all three Argonautica publications! A triptych of Fischer/Franks terror! Our 2019 Bundle of Doom! Zombies, rockstars, and a magic school from hell–to refuse this offer would surely be your DOOM!!!!
This bundle contains three books:
Bloody Waters by Jason Franks
Quiver by Jason Fischer
Shadowmancy by Jason Franks and Nicholas Hunter.
All three books together. The digital bundle is available everywhere; the dead tree and combination are for shipping to Australia only. (If you're overseas and you really want one, shoot us a message at jasons@argonauticapress.com and we'll figure something out, but be ready to pay some hefty postage fees).
(If you haven't already clicked on a link to go to the buy page, you'd best click here or even here: https://argonauticapress.com/?post_type=product&p=2481)
(Bundle of DOOM!!!!!)