Hello, Argonauts!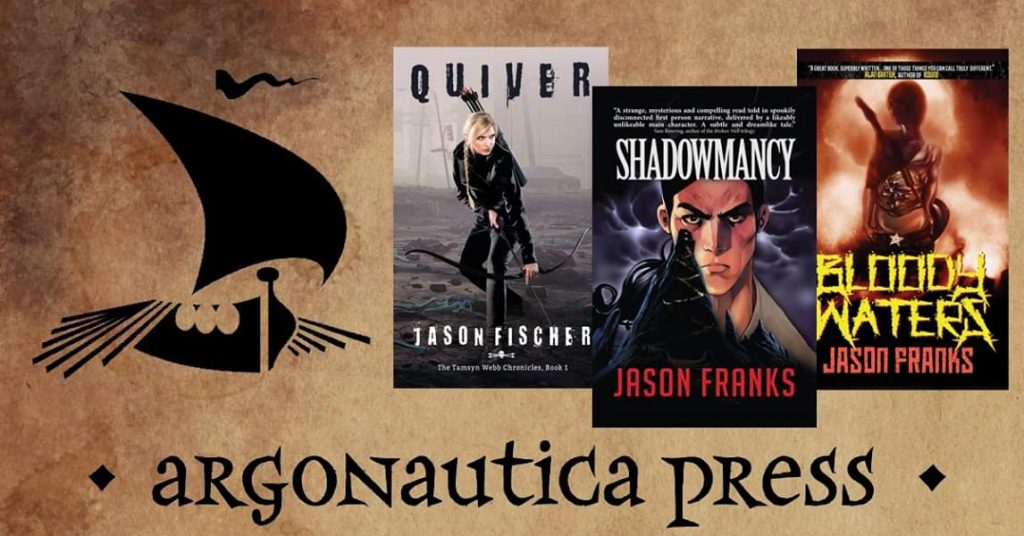 We will be launching our first new title, Shadowmancy, as well as our two backlist titles (Quiver and Bloody Waters) at Readings in Hawthorn and we'd love it if you came to check in out.
Compèred by Narrelle Harris, both Jason Fischer and Jason Franks will be on hand to speak, read, and make general fools of themselves for your entertainment and enjoyment.
The event will be held at Readings bookshop in Hawthorn:
Readings
701 Glenferrie Rd,
Hawthorn,
Victoria 3122
From 6pm to 8pm on Thursday November 7th.
If you're a Facebook user we'd appreciate it id you would RSVP on the Facebook event page, but if not, it's all good.
At this stage we can neither confirm nor deny the presence of an actual skellington warrior defeated by the original Jason in his pursuit of the Golden Fleece, but be sure to bring your cameras just in case.
See you there!
— Jason and Jason