My first release under the Argonautica Press masthead is my resurrected zombie novel Quiver, volume 1 of the Tamsyn Webb Chronicles. While it has been given new life, it is far from a new book.
In fact, I've been writing this book and its sequels for about 10 years now.
This grand adventure started back in 2009, when I first got a writing gig at the sadly defunct Black House Comics. Aussie comics legend Baden Kirgan asked me to write an instalment in his pulp zombie novella series After the World. I fell all over myself with Australian-based ideas, but he wanted me to go further afield. When a British ex-pat workmate told me of the village of Gravesend, I set my story there in a flash.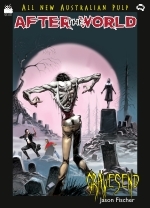 "After the World – Gravesend" was released in newsagencies across Australia, and it even was a finalist for Best Horror Novel in the Aurealis Awards that year. Other instalments in the same setting followed, and it soon became clear that I was writing a novel by stealth.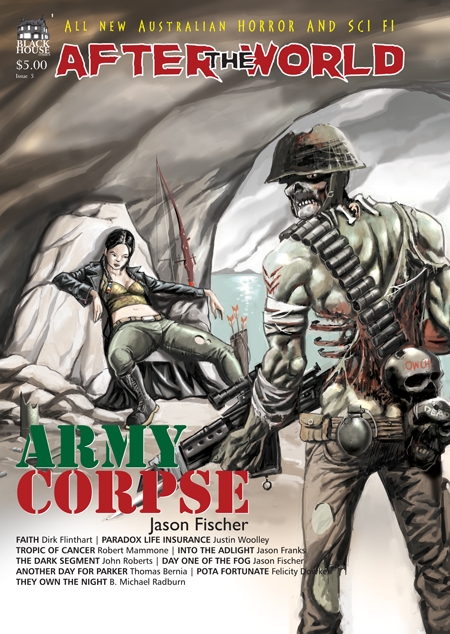 So with a bit of stitching together and a whole bunch of new material, I did just that. Baden was super excited to put together a novel (having already conquered the local world of comics publishing) and he backed me 110% in this whacky new adventure. We ended up with two different print editions, a book launch that sold all copies, and many book signings and other adventures over the next year or two.
Sadly Baden had to pull out of the publishing game, due to being one of the busiest printers in Australia. During its time, Black House Comics gave life to a whole stack of locally created comics, launched a hundred zombie stories (including my own), and was a damn fun place to work. It was also how I met my friend and Argonautica co-captain Jason Franks, as we worked together on our After the World novellae.
For a few years I focused on other writing work, but always had a burning need to revisit Tamsyn Webb's rotten world, and tinkered away on a sequel that I didn't think would ever see light. When Baden handed me the keys to the Tamsyn Webbsite, it gave me the inspiration to launch back in with both feet (and also finally get Argonautica Press off the ground with Mr. Franks) So it's a great feeling to relaunch the series, and I look forward to telling Tamsyn's story for many years to come.
Keep on sailing!
Jason Fischer,
Co-Captain, Argonautica Press.
The new edition of "Quiver" will be released in June 2019, with the sequel "Go To Hell" following shortly. Pre-order information will be posted soon.